Wastewater treatment plant at Cartiera Ciacci paper mill
How does Aqana tackle space and wastewater issues of Cartiera ciacci paper mill?
FSC-certified San Marino-based papermill Cartiera Ciacci relies on Aqana's industrial wastewater treatment solution to reliably treat their effluents, and generate renewable energy, all within the smallest possible footprint.
Aqana's new comprehensive wastewater treatment plant will not only help the paper mill reliably recover 60% of its influent water, but will also produce biogas, and reduce local environmental strain – all within its current facility.
Dutch wastewater treatment experts, Aqana today announced that its innovative solution for clients Cartiera Ciacci is quickly moving forward. The reputed San Marino-based paper mill employed Aqana back in 2016, to design a water treatment process that complies with statutory planning constraints, reduces local environmental strain, and, most importantly, fits within the limited construction space available. The final solution repurposes the mill's current infrastructure and incorporates cutting-edge technologies to reduce wastewater load significantly and consequently its discharge costs. This design also repurposes much of the organic contaminants into valuable 'green energy' in the form of biogas. Additionally, this closed water loop system will also reduce the company's reliance on the San Marino River, which can be especially capricious during summer.
Compact solution for a complex problem: Since San Marino is a microstate spanning approximately 61 km2, it is common for manufacturing facilities to be located close to residential and urban areas. This limits the potential for expansion on established manufacturing sites, including Cartiera Ciacci. This spatial constraint (in addition to local planning requirements) necessitated the papermill's water treatment solution be made compact and fit within the existing facility. To make this possible, Aqana proposed their reliable Downflow Anaerobic Carrier System DACS® process, whose box design provided multiple space-saving advantages while effectively reducing the soluble COD of the wastewater. This twin reactor's stacked box design ensured that the most space-efficient solution was achieved for this site.

Much of the mill's existing infrastructure was also redeveloped and repurposed. For example, the existing Final Settlement Tank was converted into a new Calamity Tank. Additionally, Cartiera Ciacci had previously operated an aerobic biological treatment process onsite. However, the limitations of the plant's design rendered the treatment suspended, and the plant was decommissioned. So, this redundant aerobic treatment plant was also creatively worked into the new solution plan and will facilitate the wastewater treatment.
Fitting a full-fledged wastewater treatment solution within such a small area was a challenge. However, with Aqana's dedicated team, Cartiera Ciacci's flexibility, and a creative approach, we were able to get there. And quite successfully, says Wiebe Horega, Aqana's CTO.
One System – Multiple Benefits: The new water waste treatment solution is an impressive feat because of its spatial efficiency and the multiple benefits the process provides to stakeholders. The solution uses proven aerobic and anaerobic technologies to reduce a significant amount of water waste. Aqana's DACS® process reduces the soluble COD of the wastewater by approximately 80% while converting most organic contaminants to biogas. This biogas will then be combusted in a new boiler to create more than 900kg/hr of steam for use in the mill, reducing reliance on conventional energy sources.
Moreover, the addition of a second DAF cell increases the capacity to improve fiber recovery (for reuse in the mill) and, combined with a new screen, added security to the subsequent treatment stages. Conclusively, around 60% of the original influent water would be returned directly to the paper mill for reuse. This reduces the company's reliance on local water sources like the San Marino River, which is often volumetrically limited during the warmer months.
The aerobic treatment of the Activated Sludge before discharge would ensure that the treated wastewater discharged to the sewer would be to a very high-quality standard, providing significant savings in discharge costs to Cartiera Ciacci.
The demonstrable success and performance of this new compact wastewater treatment plant solution have encouraged the Cartiera Ciacci management team to consider completely closing their water loop onsite by introducing additional tertiary process stages.
Aqana: First established in 2008 in the Netherlands, Aqana is now a recognized international company. Employing wastewater solution experts based in Sneek, Netherlands, has been with great success providing a wide range of specialistic solutions for partner companies contributing to achieving their sustainability goals within wastewater treatment and green energy production.
Cartiera Ciacci: Cartiera Ciacci S.p.A. has been making paper products in Europe's third smallest and oldest republic, San Marino, since 1947. To this day, the mill continues to make paper products from sustainable sources, originally using locally-grown straw, to now using only 100% recyclable waste paper as a raw material.  The company has been FSC® certified since 2011.
News
Latest industry news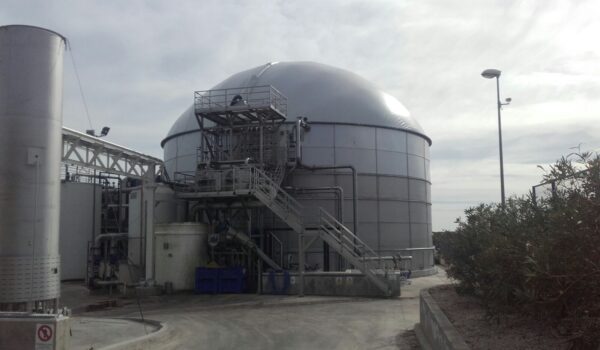 Jul 20, 2022
Aqana's DACS® wastewater treatment technology was commissioned at Zuvamesa orange juice factory, Spain.
Read more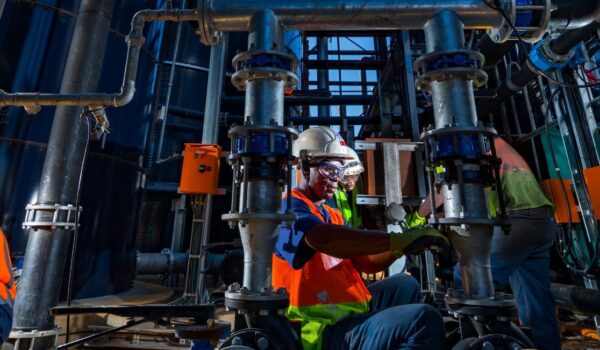 Aug 2, 2021
GES, which operates in the desalination, water treatment, and wastewater sector announced today that it has signed an agreement to acquire Aqwise.
Read more